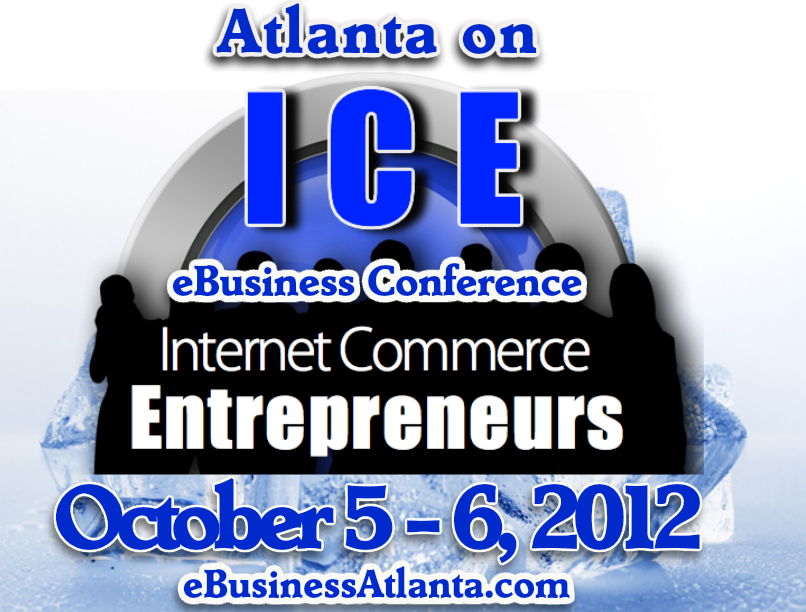 Business professionals: Internet Commerce Entrepreneurs (I.C.E.) is a 'members only' trade association designed by eCommerce experts to give eCommerce vendors, 3rd party marketplace sellers and traditional retail owners who market online access to the very latest information, technology advice, software picks, insider marketing, SEO secrets, online sales strategies, customer acquisition information and a wealth of educational and development resources to help take your internet presence  to the next level.
[headline_arial_large_centered color="#000000"]The combined customer reach of all I.C.E. members together is impressive!  It's like a mini-Amazon.com![/headline_arial_large_centered]
A key benefit to becoming a member of The Internet Commerce Entrepreneurs (I.C.E.) is the additional marketing reach that is virtually impossible for the small retailers to achieve on his or her own.  As a participating member, you will have access to leverage the harnessed power of the I.C.E. Network to bring product awareness to your customer's reach with I.C.E. Network organized co-promotional initiatives.
[headline_arial_medium_centered color="#000000"]What will you gain from networking with some of the most talented Internet Marketing experts on the Web?[/headline_arial_medium_centered]
E-commerce is booming, on track to account for approximately 11 percent of all U.S. retail sales by 2015. As the Internet continues to permeate every aspect of the consumer cycle, the growing internationalization of online retail places ever increasing demands on e-commerce companies to make rapid innovation for cross-border success.
Entrepreneurs in the online trade sector are constantly being confronted with new challenges around legal issues, pricing, shipping, payment and supply. Strong relationships, institutions and associations are vital in order to tap into the worldwide ecommerce market, optimize trade flows and ultimately increase profitability.
Becoming a member of Internet Commerce Entrepreneurs (I.C.E.) is the best way to profit from opportunities to gather valuable insights and expertise through sharing information, communication and networking. Our goal with The Internet Commerce Entrepreneurs (I.C.E.) is to bring together entrepreneurs and mentors with the knowledge and experience that are pragmatically positioned to advise, guide and coach each other to driving new business and increasing bottom lines.
As a valued member of The Internet Commerce Entrepreneurs (I.C.E.), you will have access to member lists, trusted vendors, informal data, new market information and some of the best and most brilliant minds on the Internet.
[headline_arial_medium_centered color="#000000"]If you had the opportunity to be coached and advised by online Branding wizards, would you take it?[/headline_arial_medium_centered]
[green_plus_2_list width="100%"]
Exclusive Community Forum
FREE Professional Site Review
The Mastermind Roundtable
LIVE Meetups
[features_box_azure_blue width="75%" + border="2px"]
Internet Commerce Entrepreneurs (I.C.E.) Group Membership Benefits
Exclusive access to the I.C.E. Network Community 'Member's Only' Forum where other I.C.E. members talk shop, explore new ideas, share industry insight and offer peer advice.
Certified I.C.E. Network Member Badge for display on your website, business cards and packing slips giving instant credibility to buyers and potential business associates.
50% off pre-registration for all I.C.E. Network meet ups, seminars and events.
Exclusive access to member only discounts & special offers from service providers leveraging a collective negotiating position.
FREE Multi-Point Professional Website Evaluation ($599.00 value)
A detailed professional website evaluation by Internet Specialists.
Includes a critique of your site in areas of merchandising and marketing, branding, customer service, social marketing, SEO, sales strategies and website conversion layout.
Site critique will provide feedback, suggestions and ideas from trained professionals to guide improving your online selling success for the entire year.
MasterMind Mentoring Table
One seat at an I.C.E.  Mastermind Mentoring table.
Each Mastermind table holds a maximum of seven ICE members from non-competing categories with non-disclosure restrictions where real problems and real solutions are revealed. Access to each Mastermind table controlled by existing members at the table.
Private research, news, facts and statistics
Members gain free entrance to webinars organized by I.C.E.  You will also receive a monthly Ecommerce Entrepreneur newsletter with news, research, facts and figures. This includes access to reports,  white papers, publications and industry press-releases.
[/features_box_azure_blue]
[risk_free_order_box_1]
Internet Commerce Entrepreneurs (I.C.E.) Membership Details
Introductory $297, Yearly Membership Dues
Independence Day Summer Promotion!  Declare your financial independence with a One-Year Membership and get an additional 6 months free! That's 18 months for the price of 12!

EXTRA Special Offer

…Take advantage of today's low annual dues and your member dues are locked in for lifetime! Yes, become a member now and as one of our founding members,  your dues will NEVER increase. You will always be able to renew at today's introductory price.  Offer good until July 31, 2012.
Membership requirement: Qualifying ICE member must be a company executive. This includes Founders, Owners, CEOs, Presidents, Vice Presidents or General Managers.
[/risk_free_order_box_1]
[high_impact_btn_let_me_in_now_silver link="http://www.internetcommerceentrepreneurs.com/payment/" + target="_self"] [/high_impact_btn_let_me_in_now_silver]
[divider_line_dashed]
[/divider_line_dashed]Internet Commerce Entrepreneurs (I.C.E.) Co-Founders
Brandon Dupsky
CEO, OnFair Inc.
From a small town in Nebraska to a world-renowned eBusinessman, Brandon Dupsky is an eCommerce educator that learns success hands-on and not afraid to share what he learns with others.  An in-demand eCommerce Consultant and veteran keynote speaker, Brandon has more than fourteen years experience starting, acquiring and growing online related businesses – ten in all!  He openly shares his passion to experiment and pioneer new ways of selling online with fellow entrepreneurs at eCommerce events and members only online discussion forums.
A sought after international keynote speaker, Brandon's awe-inspiring success has been chronicled in numerous books, TV programs, magazines and national newspapers.  He has received rave reviews and been awarded accolades as the Fastest Growing Company, 40 Successful Entrepreneurs Under 40, Forbes Best of the Web, and Alibaba's e-Businessman of the Year just to name a few.
John Lawson
CEO, ColderIce Media
Named Small Business Influencer of the Year by Small Biz Trends and Savviest in Social Media by Startup Nation, John Lawson, formerly of Accenture Consulting, is an eCommerce Business CEO, 3rd Power Outlet, an online retail clothing outlet that has sold millions of dollars in merchandise; achieved the status of Platinum eBay Power Seller and is a top rated Amazon Merchant with over 500,000 online transactions, more than 54,000 Twitter followers and close to 350,000 video views on YouTube. He is the founder of the ecommerce blog ColderICE, a sought after Keynote Speaker and Seminar Instructor, an Award-winning Social Media Strategist, an American Express Featured Businessman, a Spokesperson and a commercial television Personality.
[sharebox2 sharetext="Share This Page"] [/sharebox2]